A High Horsepower, New Breed Of Content Creation & Marketing Platform
It seems like yesterday that social strategy was a novelty that everyone snickered when even mentioned in any company. Today each and every department has a reason for social while your customers still view your company as one even thought each department has a different message and purpose. How do you integrate your social strategies so you create a cohesive external social voice while at the same time measuring their performance?
First of all who has the time! No one person can single handedly effectively manage multiple strategies needed by various departments and touch points in your company. You need a single dash board like OneBigBroadcast to help. That where we come in. We show companies how to integrate social media into its overall corporate strategy from our common dash board. We can show you an easy way to manage, dirtribute and measure your social messages from a single easy to use dash board.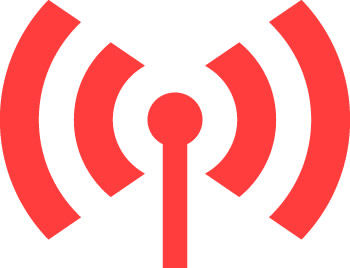 OneBigBroadcast is a cloud based high performance content creation & marketing platform. In summary its a platform that empowers marketers to get things done, experience results and measure performance. By design the platform was built to empower people to create their own content quickly in real time then have control to distribute is to the multitude of Internet touch points immediately or scheduled for the future.
Have the power to quickly create and distribute your own content allows more time to develop quality and meaningful content plus the appropriate devotion to other important tasks.
ATTRACTING ORGANIC SEARCH
For years experts have been saying; "Content Is King" as search engines continue to enhance their algorithms One of the fundamental goals of the platform from its beginnings was to create a platform that enhanced brand visibility by attracting search. By design, One Big Broadcast achieves this with analytics tools that empower marketers to track their progress and measure results.
There are too many reasons to improve your brand's position in organic search by automating once manual and very time consuming job of SEO and now Social SEO:
More site traffic
More community
Better customer service
Most Sales
Better Brand Awareness
The Internet is where it is at and the demands for marketers time has never been higher. Social, search, multiple devices, micro sites for promotions, social tools, widgets, the need for quailty content means the entire field of content marketing is changing at metoric speed! CMOs (Chief Marketing Officer) are starting to move to different forms of automation as part of natural progression and we've got the platform to do it!
The demands for marketers are many times what they once were and there is no sign of it slowing down – only getting more convoluted. But with complication there are opportunities for innovation or a way to improve on the way things are usually done.
One size no longer fits all and having a saleable central platform that allows for mass customization means the end result is aligned with the uniqueness of your business. There is always going to be something new on the horizon and a platform like OneBigBroadcast is capable of keeping up and allowing everything to work together.
Our global team does much more than just create platforms that help distribute content. We create amazing branding, design eye popping designs and while coming up with marketing strategies that align your social with your budget while powering a platform that allows you to get the job done.
We'd be happy to talk to you about your goals and challenges.
Contact us
to see how a Content Marketing Platform can deliver you measurable results.