New Online Banner Application For Dealers
For years business have been running ads in newspapers, magazines and other media. One thing that remains constant is that in many cases the information is often outdated when the ad hits with no way to update.


OBB's new Banner App for online classifieds allows CMS users to create an identical ad on the web site with the ultimate flexibility. Users choose product by stock number or clicking on the image to create their online ad.
Create a micro site with select vehicles, info, banners top and bottom to mirror their newspaper and other media ads along with a QR code. Admin has control over their page colour as well as background image.
Once created each image is linked to the full inventory detail via the new online classified ad. Users can add a header, footer and any amount of information about the ad. They can change the colour of the background and even the background image. Whats more they can create a link for printing in offline media and QR code for mobile access. Edits can be done via the CMS should further adjustments be required during the campaign.
Once the Banner or Classified campaign is complete the ad lives on on your web site as yet another way to connect with local search.
Campaign Generator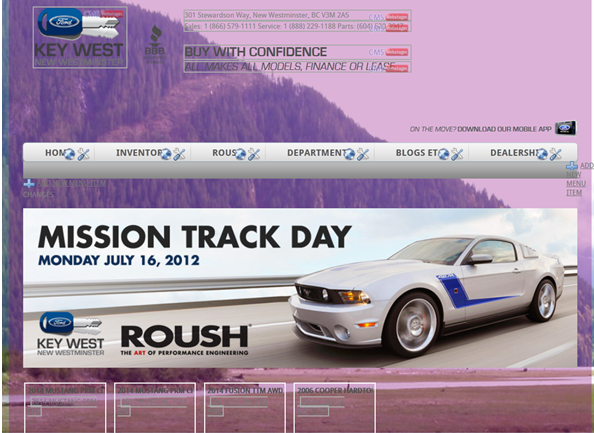 Campaign Generator allows admin to quickly create campaigns with image banners, rich messaging and customize the form buttons while sending the response to custom email addresses. Campaigns can be created, deployed and working within minutes with minimal technical knowledge with professional looking results.
Contact us today to learn how OBB's Online Classifieds can increase your visibility and drive more business.

Next Mobile Devices